Discount Prices on Archery Supplies Right Here
Man what a year. He killed a 130 twelve point with a muzzy. Then I killed a 165 out of this stand.
He had a basketball game at 8 but I have him the choice to hunt or play and he wanted to hunt. I wasn't really prepared this morning cause it was the first time I had him in this stand. It set up a little funky so it took time.
Around 7:15 I heard something behind us. I rattled in a nice young 10 point. He came from the wrong direction and ended up winding us. Then a few minutes later a small spoke came through but not in his shooting lane. He had one window he could shoot through because he is unsure in a stand and doesn't feel comfortable turning to adjust.
A half out later this guy came in. He was really non chalant and was just going slow and feeding. He hit his shooting lane and stopped and fed facing is. As they do when they feed he started to turn. He got mostly broadside and I asked if he could make the shot and he said he could. It was cold and he was bundle up so I had to help him pull back. The deer was at 19 yards so I told him to put his 20 pin on the heart. He ended up putting a great shot on him. The arrow buried to the fletching and the fell all the way through 5 steps later. He is shooting a 75 grains muzzy. We had great blood deer only went 80 yards. I was shocked at the penetration with shooting 35lbs.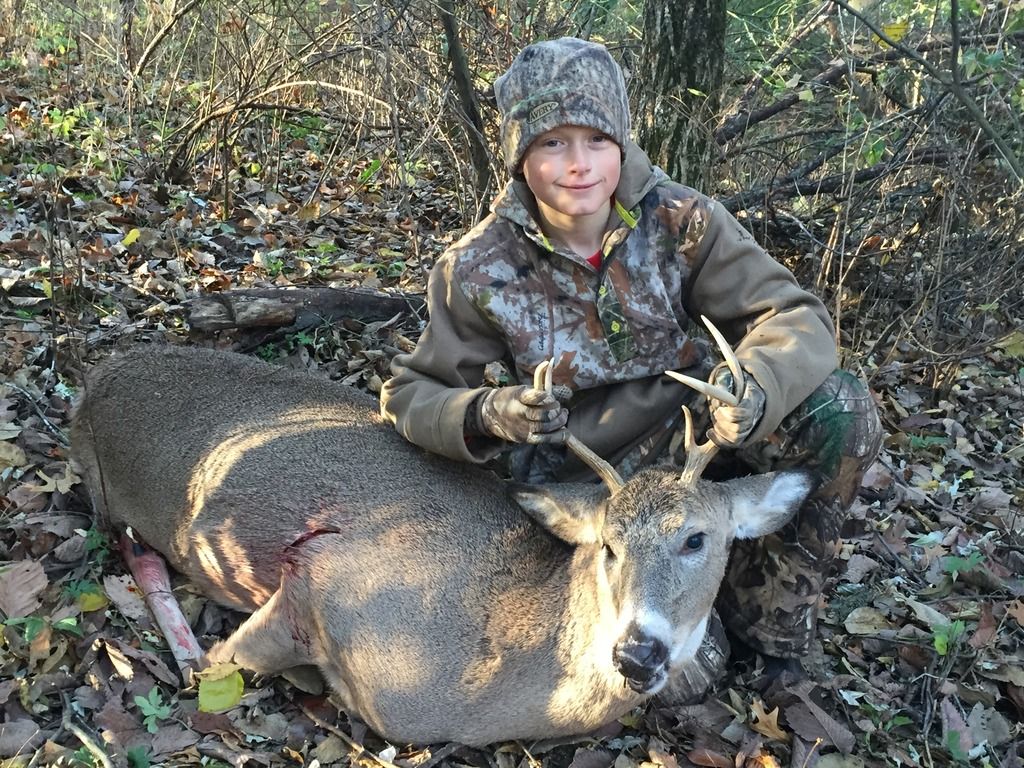 ArcheryTalk Forum: Archery Target, Bowhunting, Classifieds, Chat – Bowhunting and Bowhunter Showcases
Discount Prices on Archery Supplies Right Here